Most people can earn hundreds if not thousands of extra dollars per year with an improved credit card strategy. If you have the discipline to live within your means and pay off your credit card bills every month, I can show you how to earn a terrific yield on everyday expenses that crushes any CD savings rate offered at the bank.
I will focus my recommendations on cards that I have experience with. Currently, I have over 15 open credit cards. As a side benefit, a diverse credit history with on-time payments results in a great credit score: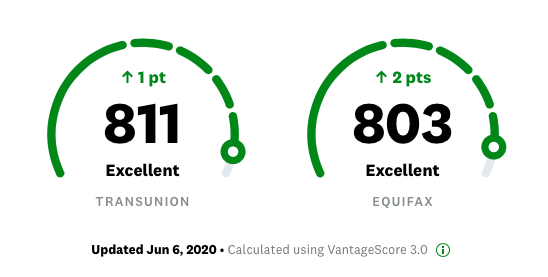 We will cover sign up bonuses, keeper cards, cash back strategies, travel strategies, downgrade paths, retention bonuses and more.
These reward programs cost the banks money. They hope to make it back on interest they charge you. In addition, the banks hope you won't optimize your credit card strategy. The banks count on most people using one or two main cards and earning less than the transaction fees they charge the merchant.
To defeat the banks, pay your bills on time and avoid their interest charges. Disappoint the banks and earn more than the credit card transaction fees that are imbedded in the price we pay for everything! Why pay cash for anything except at stores that offer incentives for doing so?